THE GIRL IN THE MIRROR
August 6, 2012
She is sad
She looks into the mirror
to look into herself,
her reflection

Into the mirror she sees
a girl,
as charming, as pure;
maybe the self she had been....

It
reminds her of the joy,
she had once felt,
when her mother kissed her,

The first toy,
a gift from her father,

The first sight,
of her little sister,

The days she laughed
with them,
the days she always enjoyed....

It reminds her
how much they loved her, adored her

And how much they still,
missed her, awaited her....

Then,
She recollects all she has gone through....

Why so sad?
Why miserable?
When she knows that the tears are just not worth it,
The thoughts are not all real,
The pain is not true,
nothing as important as
the laughter of the past,
the thrill of belonging....

And now,
she is no longer unhappy,
for she understands that,
she had laughed more than she was crying then,
she had loved more and was loved more than hurt then....

All she had to do was to be the girl in the mirror,
to knock at the door awaiting a warm welcome,
back home....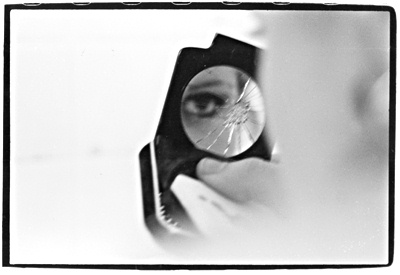 © Heather W., No., Brunswick, NJ