The Bloody Promise
August 2, 2012
A simple four letter word
Can hurt without killing.
To think it happens is absurd,
But the feelings' so thrilling.
Left with all the regrets collecting,
Of the very promise.
Vain showing in the pool reflecting,
Every movement at its calmest.
A small look at the still river,
And I knew that he was my poison.
His voice almost pure like silver,
But I didn't listen to the wiser voices.
Has he ever thought of my feelings,
At the wish he could not bear.
Then again I am a human being,
Everyone else sees love in the air.
When I plotted to go,
It was true that I hid my secrets.
Secrets I knew he didn't know,
Hate for him made me sleepless.
Now I am free,
To a world without weakness.
I write now from my happy times near the sea,
And sand separating my toes; I send him forgiveness.
He gave me the common bloody promise,
And I was so naive I believed it.
But I got away and I couldn't be happier.
If someone loves you, but loves the taste of your blood more, it's not worth it.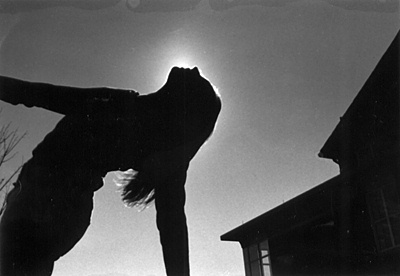 © Alexandra B., Marblehead, MA