Metamorphosis
August 1, 2012
Thick-rimmed glasses, and no one will suspect a thing.

Plaid shirt, men's medium, unnecessary to hide my flat chest, but it covers my hips.

Handful of hair gel hastily applied.

Wallet in my back pocket.

Blown-out tennis shoes.

I crawl forth from the egg with shoulders hunched, wary of the world, smiling when the senile shopkeeper says "Sir".

One day, two days,

A week at the most, and the wheel turns.

I relinquish these cumbersome flannel gills.

Something that hugs the thigh will do.

Shiny black shoes, like walking on an oil slick.

Spaghetti strapped-skin, pale and phosphorescent.

Mascara, moonlight, I'm ready to go.

I leap from the river, and dread the day the frog sheds her legs once more.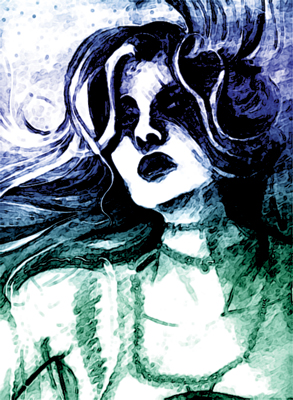 © Sindi J., Westminster, MD