Drown
August 3, 2012
You were a calculated mistake. Something I knew from the start was very wrong, like an unapproachable novel in a library. I would wake up next you and pray that I wouldn't get lost in the subtle curve of you hips-even though I already knew it was to late.
You'd already drug me under. Baby, you're heavy like the fallen rain, a thousand drops pounding down on my shoulder blades. You seeped into my pores and filled my blood. I'm drowning in you.
It was to late, I couldn't unlove you.
You aren't the last person I kissed; Which means by now I should've forgotten the way your fingertips felt dragging across my ribcage and the way your mouth curled up when you said my name, like I was a secret-your secret. Like if you said it to loud then someone might steal me from you-baby, I want to get lost in you.
And sometimes I try, but then I find myself calculating the exact number of words it would take to make you stay. That would wash away your carefully controlled resistance and get you to kiss me like you meant it again. Even if I say I'm over you, I'm not.
Last night you told me I was beautiful-perfect. You set my body on fire. I can feel the stardust I'm made of because of a chain reaction that set the universe alight.
I told you that that's how big this feeling is. There are oceans inside of you that you haven't even begun to explore and you told me that all of it-all of you- could be mine. If I wanted it.
Boy, did I want it.
Swim or drown, doll-face. I'm calling you my drug. Because the last time I made this move I almost didn't come out alive. And right now I have lungs full of water. I'm drowning in the oceans of your body, and I look down and see nothing-eternal depth…and it terrifies me.
But you're my inevitable mistake-an entire ocean inside of you. And I wanted to drown.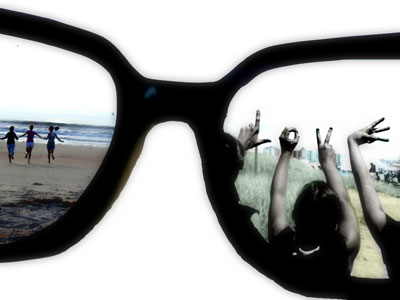 © Christina G., Bedford, NH