Absorption
August 1, 2012
Taste your lips
spicy as red chilies
you may have walked
into someone else's dream.

the trees have a green that falls like blankets
consumes your whole entire eye
and your steps are magnified
they are
drum beats hitting the earth.
that gasps
that screams
for mercy.

run
walk
touch your lips as spicy as red chilies
the stars in the sky are 1,000 tinkling hands
clapping their praise.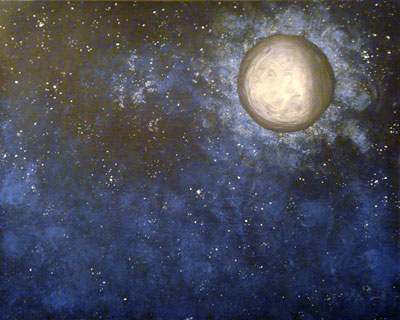 © Allison H., Vancouver, WA