Only Half Alive
August 1, 2012
Car horns beep,
lights change.
Some things always
stay the same.
The constant motion,
the hustle and bustle.
A couple holding hands,
a young mother pushing a stroller,
a businessman on the phone,
a group of teens chatting loudly.
Some things always
stay the same.
All these living things,
but are they really living?
All technology but no nature.
Kids at home rather than
trying to climb tall trees.
Teens texting rather than
talking face-to-face on the lawn.
Adults watching the news rather than
riding a bike in the park.
These people are living,
but only on the outside.
Inside, they remain dead,
only half alive
in a city pretending to be
full of life.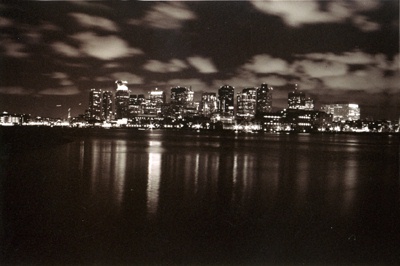 © Hoang P., Rochester, NY