Memory Lane
August 1, 2012
What ever happened to the big, bad fifth graders?
The rulers of elementary school
Where are they now?

The blacktop is empty,
Restless basketball chains, silent,
Woodchips, untouched

No longer is the states game played during recess
Guessing whether or not my state is green or brown,
The paint has faded, looking at it now

The cherry blossom trees bloom every spring,
It seems that they grow wilder each year
And are plucked no more, before they should fall

The building has lost its magical glow
Its sand-like exterior has yellowed and dirtied
And the sight no longer sparks happiness

They have grown up and forgotten,
All have left a school, and a new era
To rule and reign in their place

But if they were to look back on their schooldays, such as I do,
Would they feel the lingering ghost too?
Or is it our memories trying to live, because we've lost them too?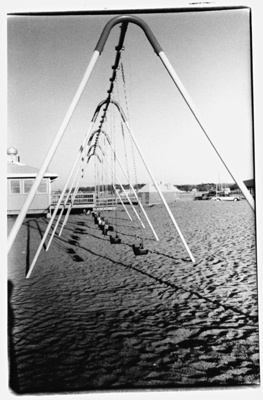 © Gina M., Marblehead, MA