Silly Boy
July 31, 2012
I've only been this sad for a while
Maybe a little longer than I recall
I started to lose track of time
After the night you let me fall.
The way your arms were open
But never close enough to catch me
I was always the cold-hearted one
But I trusted you, didn't you see?

You promised to take my hand.
And be here until the end.
But you let my memory fade
And assured a promise that wouldn't be made.
But don't you worry that crippled heart of yours
I'm not that same broken girl anymore.

You're just a silly boy
With a stone for a heart
I should have known your words
Were lies from the start.
I won't say I don't care
Because that would simply be a lie
But I won't be coming back
When you're the one to cry.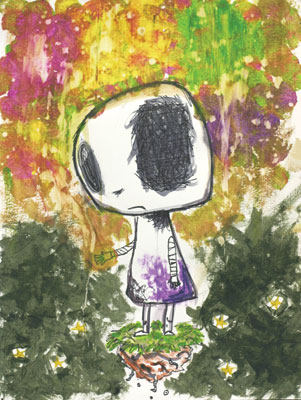 © Ashley W., Port Charlotte, FL