Why??????
August 2, 2012
Why is it that words kill as much as knifes?
Why is it that my class says that there is no bullying going on when we make fun of almost every person?
Why is it that a super smart amazing girl in my class thinks she is a loser and is ugly?
Why do people come out with so many movies about bullying?
Why dose my school check other peoples facebook pages?
Why are we afraid to be the first like things?
Why do we all dress the exact same way?
Why am I afraid to speak up?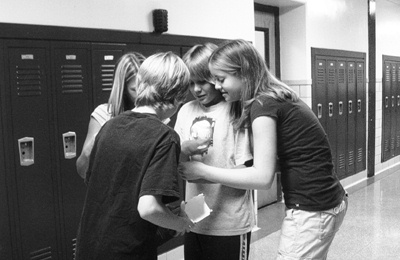 © Kathryn K., Pompton Plains, NJ