I Love You,
July 15, 2012
Today you asked me if I loved you
"What a silly question," I said, "Of course I do"
But then you asked what it is that I love about you
And that was a hard question to answer
I love the way your eyes widen when
You're surprised and don't know what to say.
Or the way you tilt your head when your confused
I love how well you get along with kids
Oh, and the way you laugh after you finally understand a joke
Makes me smile,
I love your laugh.
I love how you hold me real tight when it thunders outside,
Protecting me from danger, when we both know it's you that's actually afraid
I love the way your hand fits perfectly into mine
Or when I rest my head on your chest, because suddenly, my world is alright
And sometimes, I swear, our hearts are beating together
Oh, and when we're bored and we decide to play some game,
Well, then I love the way you pretend to be terrible at it
Just so I can win, at least once.
I love the way you never give up on me,
Even though everyone else already has
And I love how you're always trying for my parents' approval,
despite the fact that we know you won't get it
Oh, and I love the way you smile.
Such a beautiful, innocent smile!
It gets to me at times and makes me wonder,
How many things are hiding behind that smile?
I hate that.
Almost as much as I hate how you act when your friends are around
Making me feel as if I don't even exist.
I hate how you act so much like my father,
And I hate how you always want to be right
Or how you don't think twice before you say something
I hate how when you never tell me what's wrong
And when you get jealous over me talking to some boy,
Yet insist I "chill" when I see a girl all over you
I hate how we don't belong together but we somehow keep trying
Man, I hate so we argue over everything. Everything.
I hate the fact that you made me fall in love
I hate that you stole my heart, and there's nothing I can do about it
But mostly, I hate the fact that I can't hate you
That's how I know I love you.
There are thousands of flaws in you,
But for some reason they don't seem to matter.
I love you, Sweetheart,
I love you simply because you are you.
Today you asked me if I love you,
"Of course," I answered with a smile, "I always will"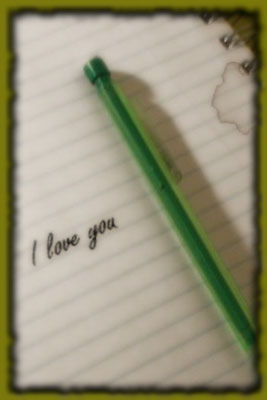 © Rebecca B., Marietta, GA