The Streets
July 15, 2012
Aspiring young blood,
struggling for success.
On the walls you read his message.
Not just a desperate cry for help,
but the love for who he is,
and the pride in where he's from.
To him this isn't work,
to him,
this is life.
It's the sound of his mama being slapped,
and the screams of a terrified four-year-old.
It's the lights flashing
and the sirens howling
as they drove his sister away
that fateful night.
It's the gunshot
and blood rushing from his leg
because he pushed someone out of the way.
It's the terror,
the shame,
the hate.
It's
"the streets".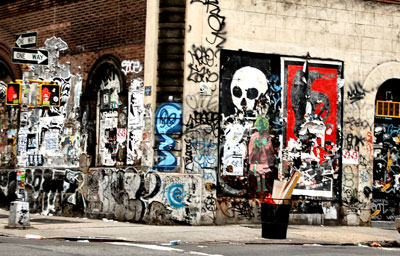 © Jennifer P., Massapequa Park, NY