the book
July 29, 2012
A man wears a furrowed brow
Reading his fill from old news
Could my brow be shaped as well
To fit the story I still read?
I read as I live
To fall more than to strut
But yet I stay afoot to read
Our lives, a few books
We're intent on reading
Who should ridicule if one were to set it down?
I can't merely furrow a brow
As the man has privilege to do
This book needs to be stripped from me
Or else I will set it down.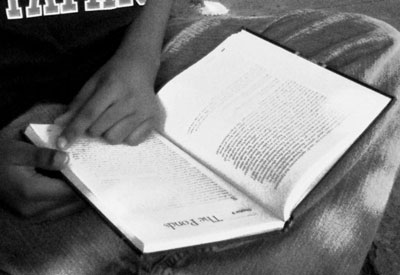 © Allan L., Plano, TX