Broken Heart
July 29, 2012
Who can heal a broken heart?

A heart that from its birth,

has been battered and torn.

A heart that suffers from,

Everlasting scorn.

A heart with scars and,

is encompassed with cracks.

A heart with stolen pieces,

that no one is willing to give back.

A heart that is filled with such great pain,

that almost nothing of it remains.

Aheart that has been broken time and time again,

no matter if the culprit is family or friend.

A heart that holds verry little trust,

and is now near to being as lifeless as dust.

So here i ask again once more,

who here can heal a heart so sore?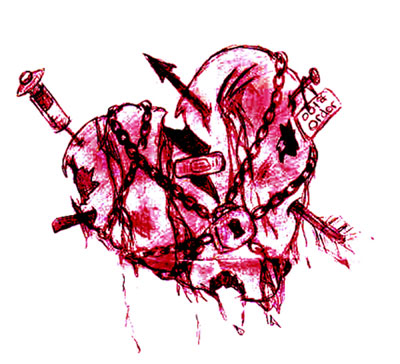 © Asia B., Hudson, MA