Eyes.
July 28, 2012
Eyes:
They hear the sorrow pouring from your irises,
See the anger protruding from within your soul,
Smell the fear reeking from your pupils.

They hear the things that other eyes say!

They hear the silent whispers of the timid heart.
They taste the anguish spilling from your retinas.

Eyes know all.

They feel, taste, hear, smell, see all the things you dare not express:
All the things you're scared to let others know.

Trust the eyes who smell of affection,
Who sing a song of joy and jubilee,
Who shine brightly with love of a saint.

Trust the eyes whose warm heart you can feel,
Whose sweet heart you can taste.

Trust the eyes you know will always love you and care for you.
For those eyes will never leave you,
So long as their purpose is to join the blessed.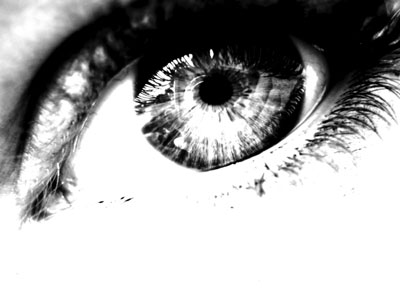 © Lauren S., Reading, Berkshire, UK