Haunting of the Pillow Case
July 24, 2012
The letters I never send.
The calls I never make.
The words my pillow hears,
while I lie awake.

Time will heal any wound.
A thought I shall embrace,
but I still wish these tears
were never such a waste.

Letting go is tragic.
Garbage cans and fires,
but by 12:00pm,
it's only you I desire.

An anorexic insomniac.
That's who I've become.
One who never does a single thing,
except reminisce ad nauseam.

One day I'll forget this life,
and leave this all behind.
But for now,
my pillow and I will keep conversing.
In my world we'll stay confined.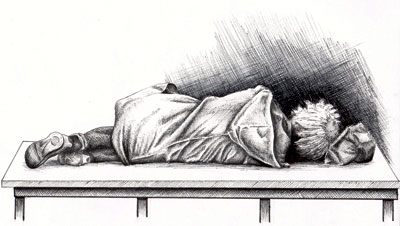 © Devin N., Sherrills Ford, NC