Her End
July 23, 2012
Death was unnatural to me,
But she embraced it as a friend.
In a way that frightened me
She chose to meet her end.
My vision was too foggy to see that she
Was going where she'd no longer have to pretend.

She was courageous in her demise,
And although I often wonder why
In this aspect she was wise.
Parting from this world with her head high
Leaving behind her falsified guise.
And even though to do so she had to die
She left this world cleansed of
lies.

Her life was not yet complete
But no longer could she compete,
whit the person she was not.
There was no way, no matter how she fought
To repress her truly radical personality,
So she left good enough be.
And in her ploy o end her life
was also an end to her desperate strife.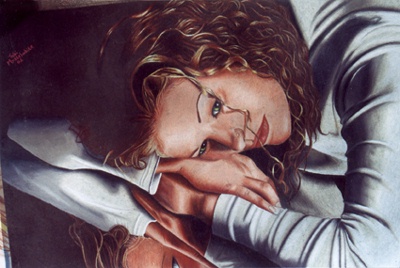 © Tabitha M., Kannapolis, NC