Poppop's Pond
July 23, 2012
Here I sit,
the familiar wooden raft beneath me,
I am not alone.

The late afternoon sun reflects off the water,
gleaming as fish jump
and bring the ripple effect to the still,
murky pond water.

Daisies dance in the slight breeze,
mixing the scent of fresh cut grass and pure mountain air.
Forever a smell, hard to forget.

The sun over the mountaintop,
and birds singing in the trees, I feel at home.
By the water's edge, I smile.
I smile at the cat tails and tall grasses blowing.
I smile at the sound of the frogs
and frequent splashes as they dive under the cloudy surface.
I smile at the memory of casting my line,
the tug on my pole,
and the satisfaction of even the smallest sunny.

Here I sit,
but I am not alone.
By the water's edge,
Poppop's memory is never far away.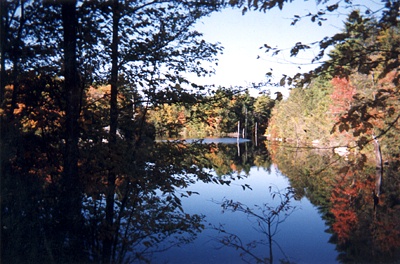 © Jacqueline W., Milton, MA