Nothing like home
July 28, 2012
Holding back the lump in my throat.
I hear silverware clanging against cast iron pots.
We clean in silence. 
An unspoken amount of feeling in the air. 
Thick air.
Smoggy air.
Air crowded with thoughts of death.
Thoughts of depression.
Thoughts of the future.
Future.
Do we have a future?
Will my future include you?
You.
You and I.
We used to be happy.
Happy people.
Happy lives.
Happy things.
Are we now sad people?
Sad lives. 
Sad things.
Ear splitting smiles.
Replaced by frowns.
Creases in your brow.
They show your age.
You are getting older.
I am getting older.
Wiser.
Able to comprehend.
That you, dear father,
Are nearing your end.
The end of your string.
A string I extend.
I Pull along behind me.
A trail of breadcrumbs.
Follow my lead.
Forget your troubles.
Will I walk in your footsteps?
My mothers?
Time will say.
I just want to leave.
Go my own way.
Get away from this place.
This place called home.
Away from the taxes,
The tears,
The fear.
From the psyco ex-girlfriends,
Always too near.
I want to be in a place of my own.
A place absolutely nothing
Nothing like home.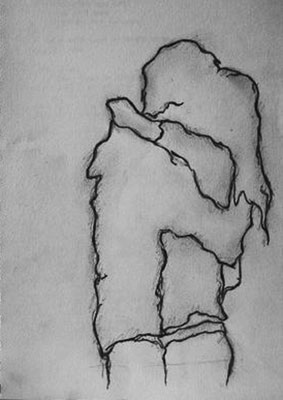 © Nicole B., Newcastle, WA