HOPE!
July 27, 2012
Sun rays from the window of my room
Spread light in the darkness of anger.
Sun rays help me conquer
Sun rays , wish they can erase the gloom!

So much to think about
So much to feel
Walls will crash over me ..
Lots of tears , boiling rages !
I can no more conceal

Here is the prison
The corners I sobbed in …
Here is the death of each season
Here is the short life of joy
The suffocating shouts buried inside …
Here is where the echo of jammed feelings annoy !

Sun rays kill the famous darkness
Sun rays are failures!!
Sun rays couldn't pass the borders of flesh and bone
Sun rays couldn't cross my stone
Sun rays left me wondering
If my secret darkness will be the next victim
They left me baffled , they left me pondering…

Sun rays reach my paper
I crouch I retreat.
Darkness overwhelms
Darkness I don't dare to defeat..

So much I went through
So much I will go through..
So much made me cry
So much to hold in to
With each and every sigh…

Here is the mansion of blue
Here is the habitant of the memory of you
No eyes to stare at a pathetic I became
Here…
No ears to hear useless shouts of blame !

So much , so much of love
So much , so much of honesty
So much of emptiness in the darkness,
So much of negatives , so much of hostility!

Sun rays , step backward .
Their trace will soon disappear
Sun rays I am afraid of,
Their brightness , their sweetness
Give me fear !

Here , is not a place of you .
Here , there is no way I can stand you
Sun rays….
Forgive my weakness
Sun rays …
I admire your sweetness.
Sun rays …you're so much for me !
Sun rays …leave me blind
I don't want to see ….!!

If there afar , near the clouds
It's peaceful and clear
Down here , near the crowds ..
It's vague it's unclear .

Sun rays ,
I say goodbye
sun rays,
up there I wish I can fly .
sun rays ,
please understand
that for me it's hard , it's grand !
plz don't get me wrong
we will meet so soon..
sun rays ,
one day I will see you in me at night , at noon !!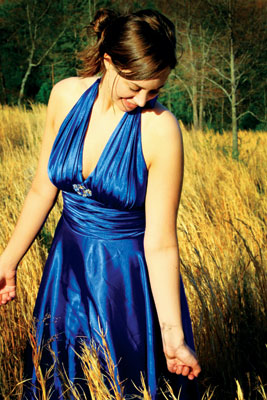 © Michelle B., Blairsville, GA