Simple Conclusion
July 27, 2012
Haunted.
By a million fires.
They drown from the rain that washes away all the smiles.
All strength is lost in shame.
We all know that this will never end the pain.
This war, this pity, this self-centered disease.
Will only cause the fame to grow greatly into greed.
As I watch from afar, all I can see, is a devilish grin vaguely staring at me.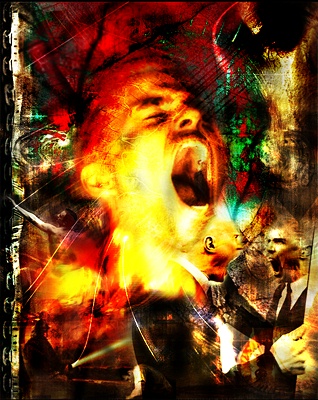 © Mark P., Woodside, NY