Weapon of Choice
July 27, 2012
Dimmed Lights hesitantly danced around the dwelling.
An echo of liquefied vengeance rang out.
A yearning of need beckoned to be heard.

Cowardliness was begotten-
Taunting the human norm.
Belittling the ideal love.
Alas screams of lust escalate.

A silver blade flickers in the dimmed light.
Revenge is always served most adequately,
Most deliciously, when the servers lips are seductive.

Then she hypnotizes using the intoxication
Of blood red lip stick slicked over the crevasses of her lips.
She draws in all that crave infatuation.
They crave her for their own pleasures.
Her mischievous smile torments them with her power.

Then passion abruptly dies- she slaughters it.
Love and hate intertwine to become one.
Her eyes are emptied of life
And replaced by a need for vengeance.

Red is the lover,
The seductress,
The tormenter,
and the murderer.
And to the female, red is the most vital weapon.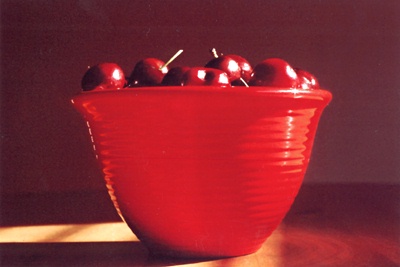 © Devon P., Mill Valley, CA