A Walk Through Briar Creek Lake
July 26, 2012
I think God got bored one day and decided to stir ringlets in the sky.
His small ringlets made me a million vibrant colors, so real,
I am surprised.

How could those hues and shades exist up there?
All along, in that stark blue sky?
Here I am
an awestruck and amazed fool
when I should know perfectly well not to judge.

From careful observations I have found
that the soft, heavenly strokes of his delicate hand
(a new hand to me, ah, I should have known)
appear in the blurry time between afternoon and evening
when fireflies start to appear.

Such a change it is from my past days
the way orange, pink, and yellow fill up the sky
mixed seamlessly to make another world.

Such a change it is from my past days
which always seem to be missing something.

I think it is called beauty.

The walks under God's little pond
which is my huge sky
(I wonder if he knows)
make me feel like I am alive.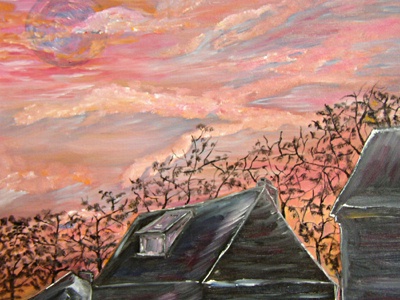 © Lauren M., Scotch Plains, NJ