Ribbon
June 14, 2012
The ribbon she wears around her wrist is red as ruby.
She worn it so much,
the tan lines are now a permanent
sketch on her arm.
Though that's okay,
it matches the rest of them.
The battle scars that are etched
into her wrist as well as her heart.
This concur, this ruby ribbon
hides the pain all too well.
It's a mask of sorts
Where you can say it is anything
And they will believe;
The puppet's tale.
She wore it everyday,
until it could not stop the lava
from her veins that leaked so well.
And even in that wooden box,
she did not have the ruby ribbon,
'Cause the mask is worthless to an
emotionless, scarred mannequin.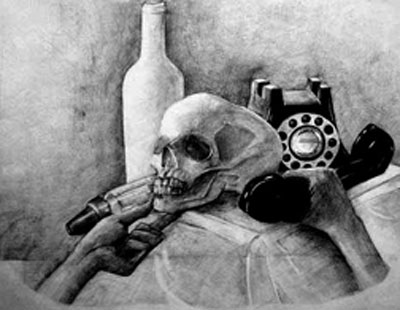 © Xiao H., Naperville, IL