The Instrumental
July 22, 2012
Early in the morning you could hear the pitter-patter of my bare feet,
Coming into your room just to sneak a peak
but now you hear the heels of my shoes compose the beat
to the song-the growing symphony of life
that will lead me to the answers I seek.

For so long you were the composer
and I an amateur of the instruments of life.
Slowly learning how each instrument is to be played,
Some high, and some low
soon the skill I learn will lead me where to go.

So many times, I can remember speeding up when you said to slow down,
so many times have you kept me from falling to the ground.
But up I went, ready to try again
not realizing, how with you, it's so easy to mend
the broken instrument whose song needs a fix
so bad, do I want to come up with something on my own
just to have a sign, something that can show
how much I've achieved, and how much I've grown.

Late at night you see me wave a brush across my cheek
as if composing my own beauty
so perfect, so chic.
Tonight is the night, I'm ready for the big show
with each movement of my hand I can hear the pitter-patter,
and the beat of my heels become one,
slowly becoming a piece all its own.

It is in this moment that
you imagine my silky soft hand
within your reach.
but sadly it's time for me to go
it's time to be experimental
its my turn to write the instrumental.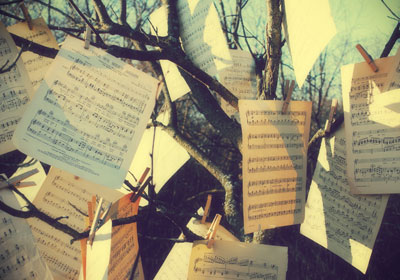 © Olivia E., Alto, MI