Deceiving Friendship
July 22, 2012
Wandering the street on this cold night,
a young woman barricadingly opressed
looking for something not in her sight.
Her frustrations have all been compressed.

She walks around in a neverending strife,
round and round in the same rhythm.
What's that she holds, could it be a knife?
Its colors are reflecting that of a prism.

Shall she kill him here tonight?
Yes, yes, she shall.
But what if he puts up a fight?
she will surely scowel.

Walking up the stairway proceeding slowly
her mind set on one thing, one thing only.

She seems to see only a shade of crimson,
a rich shade, indeed.

Through the doorway she went,
with an evil deed on her mind.
She's not christian, she can't repent.
Oh, how could he be so blind?
So soundly asleep not to hear her intents refined.
The blade went in at once and the blood ran down.
Alls the boy could do was plead.
The crimson blood soaking his gown,
of which she seemed to feed?

She devoured the crimson juice,
without one single emotion.
He tried to fight but it was no use.
How could she do this to a boy whom held so much devotion?

Perhaps this was a friend of whom she never cared,
her thoughts only always disguised to decieve.

For greed? No.

For power? Maybe.

It's for you to decide...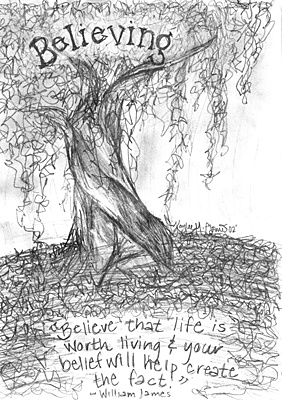 © Kaylee E., Coraopolis, PA