The Risk
July 21, 2012
I'm at the point in my life where I understand what it means when people say "trying to find yourself". It's a time of exciting hell, where opportunity is far away, but then again, its so close you can taste it. You are trying to differentiate who you are and who others want you to be. You know deep down that there is someone inside of you who wants to jump out! However, there is also someone inside of you who holds firm to reality. In order to find oneself, you must risk....everything. On the road to discovery, you must risk your dignity, your relationships, and your heart. Why? Because without discomfort, there is no need to change.
 
Therefore,  I must risk. I have to risk the peace of my present for the security of my heart. 
 
I want to be spontaneous. I want to run out and be who I want to be! Yet I hold on to the stability of my childhood. The comfort of having a home with people who love me...

 Is that really who I am? A child in an adults body who is afraid? I realize that is something I cannot succumb to. 

 I am a risk.
 A risk is who I am. 
I must risk who I am to find myself.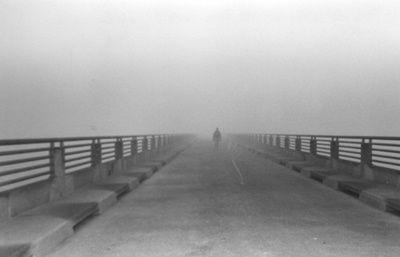 © Becky G.,Westerville, OH