Sail Away
July 19, 2012
"Sail with me." She says.
"We can get away from everything.
We'll break the redundant cycle.
There will be no more stress.
No more fights.
We'll escape the world.
Just you and me
You don't need to worry
I will be right here with you."

"Sounds like paradise." He said.
"To be alone with you,
Without the world's stress on our shoulders.
To have the freedom we need.
And not be able to worry about the trouble we 'cause.'
I know we're young,
But we're too grown up already.
We need an escape.
I'll never leave your side.
Let's sail away."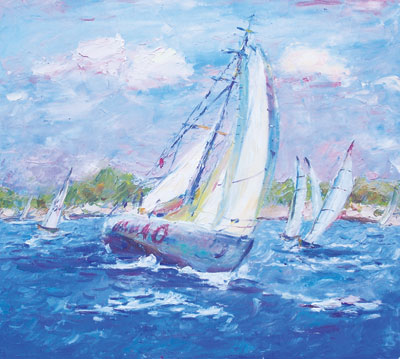 © Xiao H., Naperville, IL