The Art Of Cloud Gazing
July 19, 2012
Clouds are big,
Clouds are white,
Clouds are such a lovely sight.
Clouds form nearly any shape,
From a pirate's ship,
To a smiley face.
Clouds come and go,
Then appear again.
To not watch them,
Would be a sin.
So why not lie,
beneath the cloudy sky?
It's really easy,
Just give it a try.
For it is said that in the clouds,
Many marvelous things,
Can be found.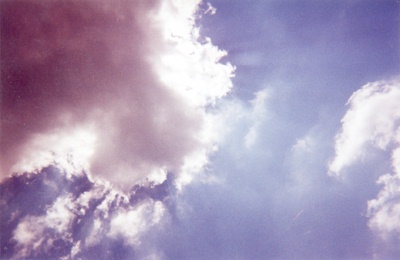 © Kena A., Huntsville, AL