Your Name
July 19, 2012
When it falls from my mouth, it doesn't fall far.

I usually keep it locked up in my heart.

but when my tongue starts vibrating and wants to let it out,

my injured heart just screams and shouts

because when it escapes from my tongue, it went through my teeth

crashed over barriers, tore into me.

my ears start to ring, my heart feels the pain

letting it go just turns me insane

my cheeks start to rattle, my lips pour out the tears

i can't hold it back, just 16 years..

no, i can't let it go, strengthen my teeth

tighten the locks, store it in me.

cause i can't bear the pain, its just too much

I often dream of you angelic touch

but then i wake up and just feel the pain

I can't even speak of your sweet name

so i hush the vibration, close up my lips

settle my cheeks, always fall and trip

quiet my mind, shut out my heart

can't feel a thing, just fall apart

but only on the inside is when i scream

I know you can see me tearing at the seam

I miss you so much, you're always on my mind

you're my favorite person, you're one of a kind

so i try to stay strong, it's all for you

when i exchange my tears for a laugh or two

But when I think you aren't looking, I turn around

I fall to my knees, slam my hands on the ground

blame falls from eyes, hurt leaves my lips

insults pour out of my finger tips

I shake, I tremble, I curl into a ball

Now I know what it feels like to fall

But then I feel that tug, ever so lightly

And I remind myself that you're standing right by me

Your hand on my back, God's hand in mine

Telling me, reminding me "It's easier to shine."

And I'll be okay, because God never lied

When he told me that you'll always be by my side

But no matter what, I can't speak your name

Without you here it just doesn't sound the same

But there are days like today where your name sits on my tongue

waiting for the strength that'll let your name be sung

Trust me, it's hard to let go

because then the story starts to flow

and then I relive it, I feel the pain again

There's a scar on my heart from losing you, Jordan.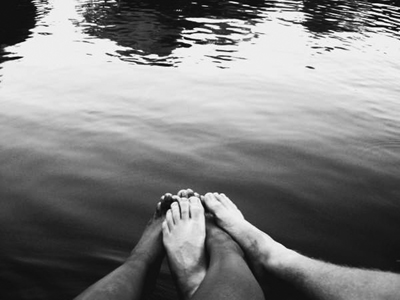 © Michelle W., Ada, MI