The Street
July 17, 2012
You want to look but at the same time you don't
Try your hardest but you end up staring
At the man sitting there all alone, depressed, dirty, and helpless
While walking by
Feelings start stirring up
Sad, panic, guilt, depressed, hopelessness
How did someone become so poor and homeless?
Should I do anything?

Someone else will help them.
I don't need to,
Someone will surely help them,

Or will they?
Maybe I should.
But so many are fake
What if something happens to me?
What if they have a disease?
From needles and unsanitary parks
What did they do to end up the way they are?
Did they do something bad or horrible?

Or did someone abandon them?
Where are their parents?
Doesn't anyone care?
That children are completely alone,
Teens running the streets trying to find hope
In drugs, sex, alcohol that end in destruction
Adults feeling like a depressed failure
Look at them completely hopeless
Is this what America has turned into?

Won't someone help them?
People that started just like you and me
As a baby with arms and legs
A heart and a soul
Just wanting to be accepted
Does it have to like this?

Be bold
Arise
Make a difference
Don't just stare
Give a helping hand
America is better than this.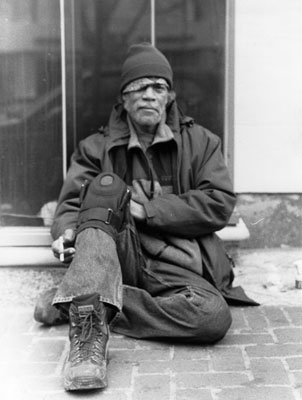 © Marie D., McLean, VA