Hear My Silent Screams.
July 17, 2012
My silent cries happen through the night.
Can you hear me?
See me?
So I appear in sight?
No one answers me.
GOD does Hear me.
I'm alone in this dark room.
I feel like nothing, an empty balloon.

I wish you were here, but you left me at night.
You went up there, you flew like a kite.
And every night around midnight, I think of you,
and cry in this dark room.
But no one can hear me,
no one can see me,
to them, I'm just dead as can be.

But that isn't it you see.
I feel: I want to tear and rip my insides apart.

To go away.
To leave.
To throw away all the pain.
To not be insane.
And to try to be normal, to behave.
But I can't take living these days, not knowing to go which way.

My screams go a loud,
for people to hear me.
I want them to see me now!
But these screams are silent to their ears...
And I will never be heard.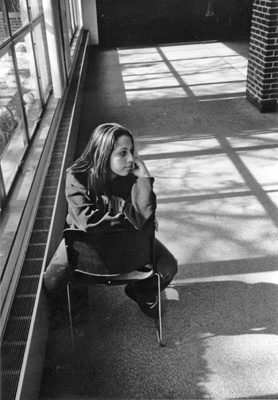 © Leighann E., Westport, MA