The Shadow of Me
July 16, 2012
My shadow will always
Walk beside me,
Linger over my shoulder,
and dance in the light.

My shadow will always be better than me;
It's taller, smarter, more compassionate funnier,
It's everything I wish I could be.
My shadow never makes mistakes.

Some days I try to catch up with my shadow;
I try to walk as proudly as she does,
I try to be lithe and free like she is,
I try to be perfect.
But, alas, I can never grasp my shadow.

Some days my shadow mocks me,
Laughs at my insecurities,
Reminds me of my flaws,
And whispers all my secrets.
My shadow knows I can never be like her.

For as long as the sun shines,
I can never be my shadow.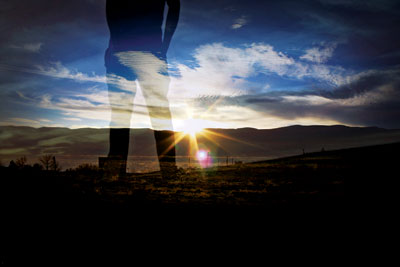 © Ezekiel R.