Stranger in my Hallway
July 16, 2012
Your footsteps echo down
The wood floor of subconscious hallways
As you pace away your lonesome days
As the stranger lurking in my hallway.

Your laughter floats through the air
Long after your body rots away,
Filling the eerie yet pleasant silence
With a more undesirable alternative.

Your red ball rests in its corner
Until curious hands snatch it away
And pass it across the room
To watch it roll to your large, worn feet.

You open doors that were shut
And shut doors that were open,
Yet never threaten those around you
With such daring and difficult tasks.

For seven years I have lived by your side
And for many more you paced these halls
Searching for peace and understanding,
So I set you free, stranger in my hallway.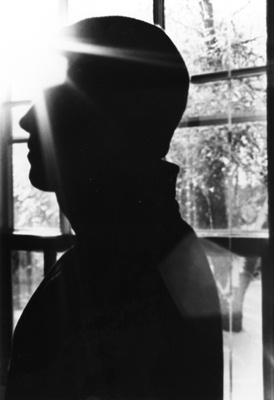 © Megan M., Rives Jct., MI