Impulsive Magic
June 20, 2012
The moment I let you in my car I knew I was rising a lot.
The quietness that ate away at me - stopped.
The second you leaned in,
The second I gave in,
Something happened,
Bigger than the both of us.
A rarity known as chemistry.
Lightning in a bottle, with just one touch.
Your hands on my cheeks,
Mine on your neck.
And all of a sudden -
I pulled back to catch my breath.
I said, "What are we doing?"
And with your charming childish grin
You said, "I don't know."
And then our eyes locked like magnets
And the quietness came once more
This time it didn't last long
As we dove head first into each other's lips
I don't think I've ever felt so much
During a first kiss.

Out of the blue's what they say,
When you meet someone
Who takes your worries away.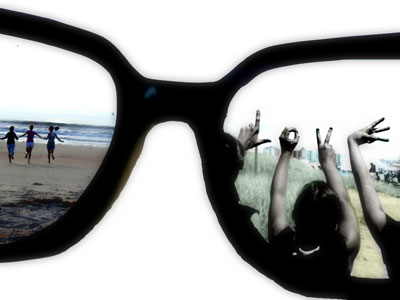 © Christina G., Bedford, NH