Is This Real?
June 14, 2012
Wolfs howling in the wind,
Getting sudden chills.
Not knowing where to turn to,
Not knowing to ask for help.

As the night takes you away,
Away to another day.
You'll realize things are different,
Different that you've ever seen.

You have a feeling someone's watching you,
A feeling someone's lurking.
You can't quite hear them,
And you can't quite see them.

Soon enough you'll feel,
Feel a hand over your back.
"Don't move don't scream don't kick,
I'm here to take you."

Many things going through your head,
Many things you are thinking.
What will happen to me,
I knew someone was lurking.

Soon enough you'll realize,
It was all just a dream.
Until you suddenly see,
Someone's peering through your shades.

Your nightmare has become reality,
You night mare has become real.
Do you know what to say,
Or should you just stay still?

This happens every night,
It goes on for a year.
Until you think you're going to,
Kill yourself from fear.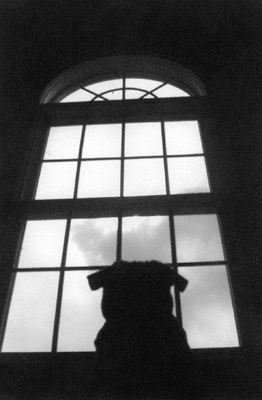 © Joe F., Milford, CT