life's long trek
July 13, 2012
Life is a long trek through the forest, lost and afraid.
You get a few cuts and scrapes along the way but you move on.
We all stumble over the rots of decisions and we all go off the path.
For if we all stayed on the path, there would be no choices to make.
No excitement and no knowledge.
We all at one point may end up in a marsh, stuck.
Where we must wade in waist deep, and endure the stench and fear and come out
All right.
We are on our own through this journey, and we learn to rely on our own intuition
And ourselves.
But no one else for even your shadow leaves you in darkness.
And through the forest of life, we walk blindly unaware of what comes next.
And we never walk in a straight path for fear of the obstacles in our way.
We back track and circle around to our past mistakes and try to find a new path.
But, at the end, we find our way out and run into the arms of God.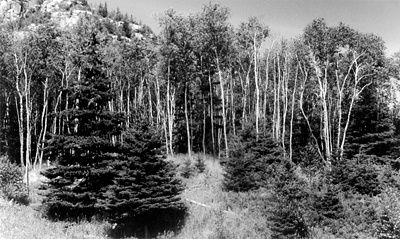 © Steve S., Marblehead, MA