The Creed of the Stars
July 13, 2012
The glory of the dawn, impressive beside the night,
The teachings of the day, against the whispers of the moonlight.
"Follow me, follow me," it beckons,
Your choice is an easy one, you comply within seconds.
The creed of the stars compels you,
With the moon as your guide,
You follow into the velvet sky, deep blue,
Returning with the creed of the stars, as a friend, at your side.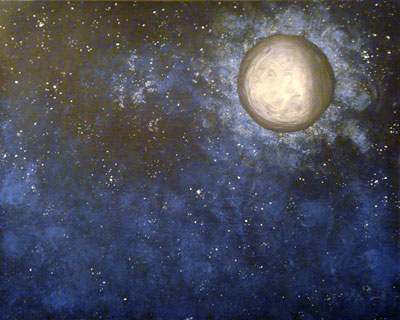 © Allison H., Vancouver, WA