The Boat and the Dock
July 13, 2012
It was like a rock,
A rock by the foaming shore,
It was like the dock,
Sturdy, strong, wanting of nothing more.
All this, existing in reality, but not in our heads.

We lived in suppressed fear,
The boat upon the waves,
Attached to the dock, always staying near,
Seeming to need reassurance all days.
All this, floating around in our minds, as we lay at night; apart in our beds.

Apart for far too long,
Upon the unforgiving surf,
A boat still attached; though the dock seems gone,
Timidly floating amidst unfamiliar turf.
All this too reality as by our minds we are led.

We are distance, craving sight,
We are fear, blaming doubt,
Misconstrued by fear, we are blind,
Perhaps the other, we cannot live without.
All this we confirm quietly, no words have ever been said.

We are solid like a rock,
Fearing the waves, brash, at the shore,
We are secure, a boat tied to the dock,
Hoping the ocean has nothing for us in store.
In reality, we're insecure, we are fear,
We'll live this way, until the boat washes up near.
We cannot see, because of doubt,
Doubt, distance, time this is what we are about.

In time, with age, the waves,
May either carry the boat to shore,
Or perhaps, the arms of the ocean,
May take it to a different door.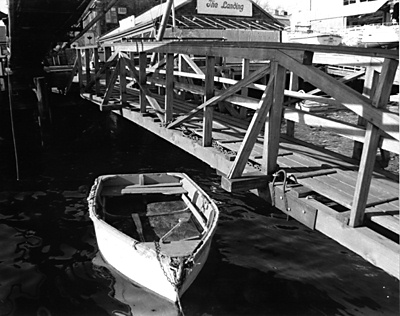 © Megan S., Marblehead, MA