Coffee Table Universe
July 12, 2012
I've decided that I exist,
Because that's exactly what I'd like to believe.

I'd like to say that I've breathed air and seen light,
Heard crickets in the starlit night,
Tossed laughter to those beneath the sky,
Drank tea as life ran by.
I've decided this is the truth.

Because how could there be and stirrings in my soul,
If there is nothing there to stir?
How could I feel any joy or pain,
If I were not there to be infected?
I could not.

But I saw the world shift today,
Just a quick little shiver,
As if some giant had stubbed his toe,
On the coffee table that houses our universe,
What does it mean?

Maybe my perception is off,
Like some scheduled sensory oil change,
Recommended by the manufacturer,
Was overlooked.
Or as if everything I ever saw,
Was just a representation of reality,
And my mind was trying to see as it was originally meant to see,
But what can I trust?

Do I look to my sight,
That which has already proven unreliable,
So pliable beneath the toes of giants?
Nor will I trust his friends,
Barons over scent, touch, taste, and sound,
They are just as shady.

What then is left?
Emotion?
That traitorous fiend,
In danger of whiplash any time the weather changes?
I think not.

I'd like to be around more upstanding company,
Something solid and certain,
Honest and definitive,
Where are you good friend?
Hide-and-go-seek is it?
No, I guess not.

But I've decided that I exist.
No matter how irrational it may be,
I've decided.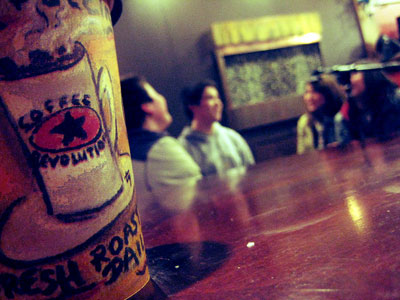 © Seita O., Palatine, IL