Colours of the world
July 12, 2012
Colours of the world,
No one seems to see,
Between the lines.
The hatred and betrayal,
Shielded by,
Glorious colours and beauty,
The world has ever seen.
Sky so blue,
The blue hides,
Destruction of our own lives.
White of the clouds,
So pure,
It hides the anger and destruction,
That will unfold.
Red of the rose,
So beautiful and full,
It gives us an ache,
In the pits of our stomachs.
Wine so elegant,
Tries to wipe away our minds,
To hide the signs,
Of our world in lies.
The world so beautiful,
In hidden lies.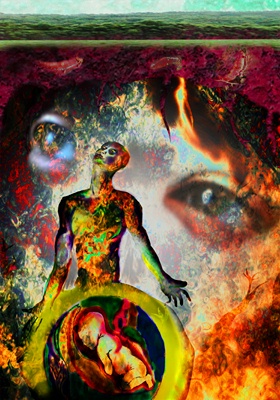 © Tom M., Philadelphia, PA