They say
July 9, 2012
They say they feel it, listen to it, wear the symbol
I say they breathe.
The air that comes out of their lips?
It is air. Like the kind
that blows along a beachfront, cool and salty, Bitter to the taste.
Painting the sounds of
static that live in an
empty shell that I put to my ear. They breathe, and it is bitter. Harsh, their words are unforgivig like the
waves
that batter
batter
my castle of sand. And so I stand for my works and deeds, solid, solid, while they chip, chip, with their words, their air. It is bitter, and they say. I do, I believe. I have a castle and they have air. My drawbridge is up, my banners high. They say.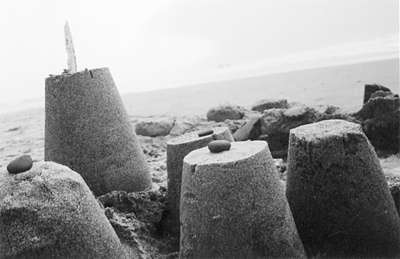 © Lydia D., Seattle, WA