With the Wind
June 8, 2012
I open my eyes to the shining moon,
And the soft chirps of the crickets.
I rise from my bed to follow my heart,
As I venture into the mysterious thickets.
 
A soft whisper, as light as a kiss,
Calls me deep into the dark unknown.
The sound is familiar, like the voice of my lost love,
To which I hear in dreams of my own.
 
I reach out to it, begging to feel their touch.
Yearning for their gentle hand upon my cheek.
There is so much I wish to say,
Yet I can't find the words to speak.
 
I find myself beside the lake
Of our vast memories and summers.
Best of friends, confidants,
And best of all lovers.
 
I sit along the sandy, empty shore,
Letting the waves wash away all that I have sinned.
Because every feeling and word left unsaid
Have forever escaped with the wind.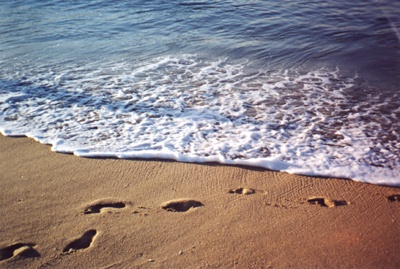 © Daniel M., Phoenix, AZ