Three Simple Words
July 1, 2012
They mean everything.
Can you guess?
They're able
To change a moment
Into passion.
Hate into love,
Or even love into hate.
They can make
The past come together,
A future fall apart.

Putting so much meaning
Into three little words
Is a dangerous game.
I know.

What makes these words
So powerful?
Is it the trust
We put into the speaker,
Or the faith
We put in ourselves?
It's a game
We all learn to play.
But only when we realize
It's not a game at all,
Is when we learn
To put everything we have
Into three simple words.
Whether positive,
Or negative,
They always come out.
And all it takes is,
The meaning behind them,
To change someone's life.

What will your words be?
How will you decide
Your reality?
When you're ready,
You'll know.
You'll know when
To take that leap,
Make that change.

And maybe, just maybe,
You'll make a difference.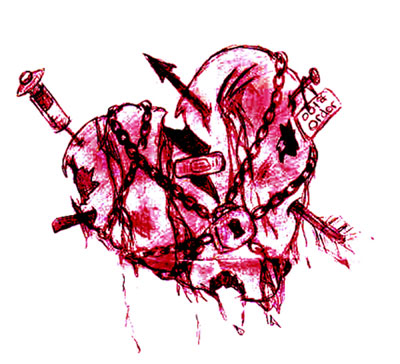 © Asia B., Hudson, MA