Heaven & Hell
July 1, 2012
Heaven fell and Hell opened,
Swallowing me whole.
For I could feel nothing
But burning agony through
Every limb and nerve.
My heart- Oh wretched thing!
It shriveled, nearly destroyed.
My eyes felt as stone-
Not seeing, only fossilized memories.
My ears bled from the piercing screams of others-
Others begging for my help,
But I too was screaming.
Every pour on my skin filled with
The horrid smell of battered emotions,
Leaking hot sweat that dripped like rancid rain.
My mind turned and twirled as
I tried to escape the reality
Of this foreign depth.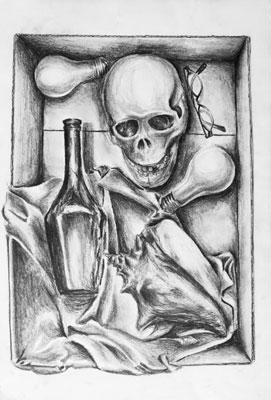 © Karen S., Norwalk, CT