Sun over dead lands
July 1, 2012
What is it like, the sun? Is it really all
that brilliant? Captivating? What is the
warmth like, heat from the sun. I have
never seen the sun, felt the warmth.
Is it really so bright? Does it actually
Shine? Here, there is no light, no warmth,
no sights to see, nothing to miss. Does it
hurt? Burn your skin, blind you, kill you?
I am blind already, dark blinded, but that
could change. I am dead already, down here,
in the cold, the dark, the nothing. If I asked
you to, would you lead me there, out of the
dark and into the light? Would you lead
me to life and guide me? Would you teach
me all there is to know, in this land above
the dead?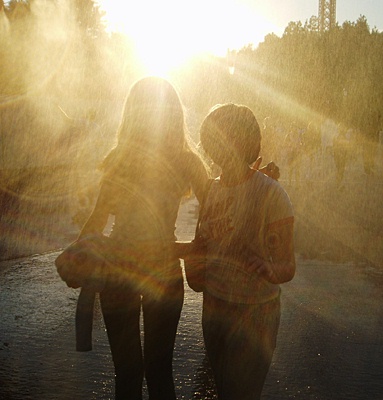 © Rebecca Y., Los Angeles, CA