Second Chance
July 9, 2012
What's left between us when there's no second chance,
What do we do with this shallow breath of space
Just a seconds worth of time?
Do we kiss or just let go?
No I never thought I'd have to let you go
But maybe that's exactly what will happen.
There will always be a hole where you were for all that time.

Just keep your promise, please keep it.
The one where you told me you'd never leave me;
The one I've so been counting on up till now.
I know it's hard,
I know it hurts,
But please don't leave me alone.

Or do we kiss instead and give in;
Do we close the space between us in a second
And let it all out, just let it all out
And I'll finally tell you
How much you mean to me,
Admit that I love you and you'll give me that crooked smile
With glowing eyes.

Then you'll hold me till the sun comes up
And we'll walk the miles in life together.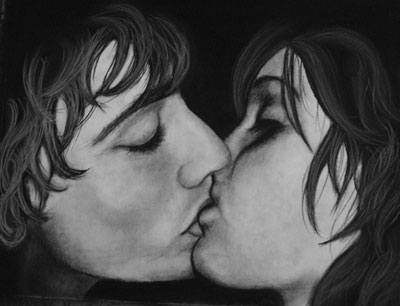 © Anna Y., St. Robert, MO