When The Moon Met The Sun.
June 30, 2012
When the Moon met the Sun,

He looked like he was barely holding on.

She opened her eyes and it saved his life,

He couldn't believe what he'd done.

He fell in love, and he couldn't get out.

So he asked her to dance

And there wasn't a chance,

But the sky was golden; it was golden when the dawn met the dusk.

He asked could she stay, but she couldn't wait.

When the Sun left the Moon,

He promised he'd never break his heart again,

So he ran away promising to never feel such pain.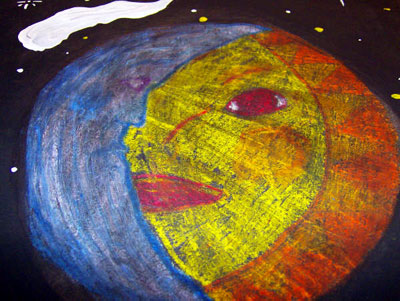 © Kimberly H., Summer Shade, KY