Olympian
June 30, 2012
pace quickens
breath shortens
sweat thickens.
and it drips
down her brow
heart beating
feet pounding
chest heaving
and it goes
up and down
heart racing
legs moving
keep pacing
shoes gliding
on the ground
til' she is feeling fine
run.
until the finish line
run.
til cares are left behind
run.
ignoring pain inside:
body numb, eyes blind
run.
she sprints from the world,
but she can't hide from her mind.
trophies on shelves
she'll run for fame
she'll lose herself
to become a name.
ribbons blue,
medals won,
can't undo
what she's done
so she'll run...
with mouth agape
she cuts the tape
she'll keep running
but there's no escape.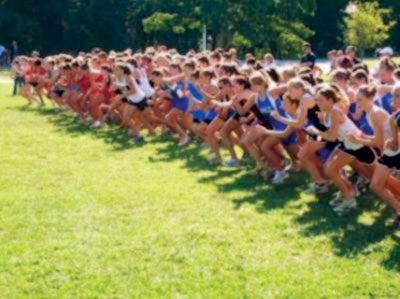 © Ashley R., Charlotte, NC