True Fear
June 8, 2012
I've learned to
Fear Happiness.
Its joy hugs my heart;
then hugs too much.
It strangles.
Every time,
Each time,
without fail,
the joy is sucked out
through a sweeper hose.
Leaving my heart
colder
than before.
Now it is stone.
But yet...
Each time happiness
looks upon it,
smiles at it,
winks...
my stone heart
Leaps.
Then,
falls back to earth;
it has realized
the farce.
Cynicism,
suspicion
is grown on
Hope,
Happiness:
Those Tricksters.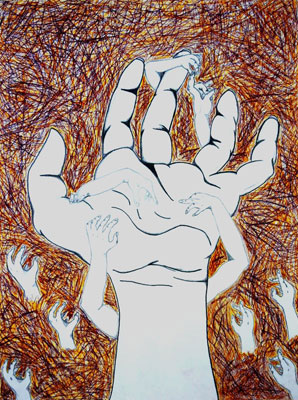 © Ariana R., New Orleans, LA