B Flat Major
June 8, 2012
B Flat Major,
Music vibrates from the strings,
Echoing through the hall,
Stunning all
Who hear its
Sweet, straining cries
For life,
For love,
For all of
The above.
But sometimes
The music falls upon
Deaf ears,
The poor, unfortunate
Souls
Who are cut off
From the rest of us,
The rest of the world.
They live alone,
But not alone;
They have themselves.
And they made the choice
To be the way
They are.
They are the ones
Who made themselves
Deaf.
They are the ones
Who called their friends
Foes,
And foes,
Friends.
They are lost,
Effectively
Dead.
Mourn for them;
They won't find
Their way
Back.
And there's
no one else
to Mourn.
They are:



Alone.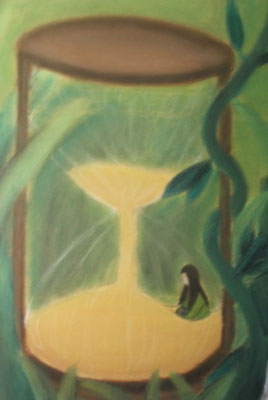 © Carollynn G., Hawthorne, NY